Give them what they need – next
Customer Conversion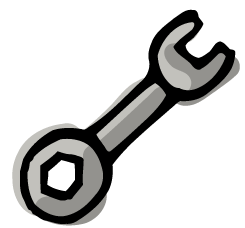 Customer conversion is a marketing term for – getting people to do what you want.
You want people to buy your things.
You want people to value your services.
You want good clients to bring their friends.
If they buy your products, that's a conversion.
If they give you their email address, that's one too.
Conversion is not always "sales" but it can be.
Conversions can build trust > which turns into a relationship >
which turns into a sale > which turns into a referral.
(That's a conversion cycle) It starts with trust.
Trust is built over time
Let's talk about loving a mechanic you trust.
A mechanic may change your oil. This is a short term conversion. Its features are well defined and it is practically risk free.
A damn smart mechanic, will get my contact info on a postcard then remind me, by mail, that four months have passed... it's time for an oil change. Only this time, they rotated my tires for free. A service they provide for repeat customers. (I used the postcard coupon)
Sure, they would love to take my twenty-five bucks twice a year but what they really want is my devotion.
They want me to be a raving fan, a groupie, an evangelist.
Groupie's buy your things, leave comments on your website, and tell their friends about you.
Groupies spend big money on you and they do the selling for you.
Back to the mechanic
While they rotated my tires, they noticed that my brakes were wearing down. (of course they did...) But instead of closing it up and telling me about it later, they gave me a call and asked if I wanted to see.
It was, "nothing urgent", but they wanted me to be aware, because it is important.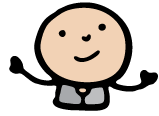 I thanked them but decline. ( I just thanked them for selling to me)
At pickup, they educated me about the problem, how it happens, what it means, and that my brakes would need replacing within the year but not immediately.

They let me know that if I join their email list, I'll get discounts and specials. (That's a medium term conversion)
This way, when I was ready I could also get a discount.
And ya' know what? Now, I'm a fan.

They helped me.
They didn't sell me junk I didn't need.
They educated me.

It didn't cost the mechanic a penny.
I am empowered and I made a smart decision and that feels good.
I will tell a friend in the break room who's asking where to get an oil change.
I'll get my brakes fixed before I go on vacation and I won't go to the "other mechanics" that I don't trust. (long term goal)
I'll probably even buy the yearly maintenance plan... (long term again)
What about you?
Think back over this year consider how many things you didn't buy.
How did you find your current nail salon?
Why did you leave your last one?
What could they have done to keep you?
What services haven't you purchased from your current salon?
Stay in control
Conversion keeps you in control.
Without guidance, customers can pick anything they want, leaving your business at their whim.
Get help with your business marketing today
Give Empowwwer a call at (727) 537-9802 or drop us a line,
This email address is being protected from spambots. You need JavaScript enabled to view it. and see how we can make a
positive change in your business profit.

Darren Farris
Empowwwer